Helga Sven 40+ Bra Buster!
(79)
| | |
| --- | --- |
| | Get it with a Free Trial! |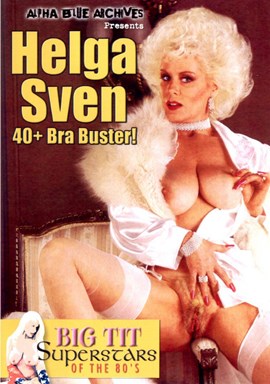 Description: Helga Sven was a tremendously busty blonde bombshell with a thick-set body and a wonderfully curvy ass. Think of what a sexy Gabor sister might be like and you're half-way there. Helga Sven's erotic charms were unmistakable, and her take-charge sexing provided lots of sexy jolts during her carnal career. Helga Sven's mature age and lush physicality made her the perfect choice for roles that called for an authority figure. Thus, most every role Helga Sven played was either a madam, a mother, or a business owner, and she played each to the hilt. This collection contains her very best scenes ever!
Performers
Director
Studio
Category
Duration (approximate)

Alpha Blue

120 minutes

Date Added:
10/07/2005
Production Year:
Format:
DVD
There are currently no member reviews. Be the first to review this title.