Anal Redemption 03
(30)
| | |
| --- | --- |
| | Get it with a Free Trial! |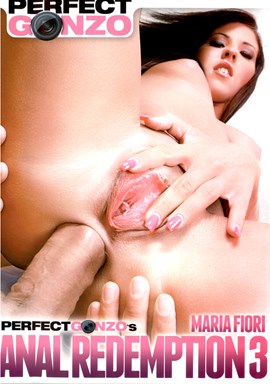 Performers
Director
Studio
Category
Duration (approximate)

Perfect Gonzo

120 minutes

Date Added:
10/09/2015
Production Year:
2015
Format:
DVD
There are currently no member reviews. Be the first to review this title.
Industry Reviews (1)
Reviewed by Aaryanna 06/22/17
Source: AdultDVDTalk



REALLY YOUNG HUNGARIAN GALS GETTING FUCKED IN THEIR ASSES AND DRINKING CUM. REALLY PRETTY BUTT HOLES, TOO.

I've had this video a while and I'm finally getting around to reviewing it, sorry.

ANAL REDEPTION 3 is a nice European release where FIVE cute babes from Hungary all get fucked in their ASSES and who all DRINK their man's warm SEED at the end (whatever he's able to give them). Only one lazy wench in the middle doesn't swallow. But FOUR-OUT-OF-FIVE ain't bad, right?

(And when I say SWALLOW I mean almost every drop of sperm is served precisely into their MOUTHS and ingested. There's even some nice views of their EMPTY oral orifices afterwards. This is without-a-doubt the most ROMANTIC way to end a scene wouldn't you agree?)

The headliner in this video is a gal named MARIA FIORI the one featured on the cover and whose FACE and PUSSY are every bit as gorgeous as they're depicted on the box and whose BODY is definitely to-die for. She's also the only one who speaks more than a smidgen of English quite well, I might add and her diction was sweetly seductive. 'It's so good to feel you in my ass,' is definitely one of her better lines. Perhaps not ACADEMY AWARD material, granted but more than good enough for rear-action porn. Sweet.

The visual style of this PERFECT GONZO video will also seem very familiar. It looks very AMERICAN which its EMPHASIS on the gal with the dude primarily just supplying his DICK, as it should it. (Some European videos particularly those from England have guys that are too handsome and who are also featured TOO prominently. But thankfully that's not true NOT here.)

The photography is also very BRIGHT and DYNAMIC with the camera always moving BACK-AND-FORTH between the girl's LOVELY rear to her always BEAUTIFUL face. The settings are also nicely upscale. So, overall the production values are definitely first rate.

One of the NICEST things about this video, though is how EVERY GIRL'S BACKDOOR is attractively FAIR (in complexion). This makes all of their ANAL action look EXTRA ENTICING. I think backdoor sex, in general just looks so pretty, don't you?

In addition, every girl also takes it BACK THERE as EFFORTLESSLY as though she were fucking energetically in her PUSSY. Sweet. So visually there's definitely much to savor.

Lastly, I'd like to point out that cover babe MARIA FIORI actually gives us TWO nice cumshots at the end. The FIRST ONE is swallowed more completely. But the SECOND ONE is unquestionably more colorful (with better lighting. But it's more of a FACIAL, shucks). Strangely, the DIRECTOR only includes the SECOND one in the CUMSHOT RECAP. So, be sure to check BOTH out at the end of Maria's scene, okay?

To conclude, EVERY SEGMENT in this video is a winner. I loved it from start-to-finish. TOTAL RUN TIME is just under THREE HOURS so there's certainly tons to enjoy. Highly recommended.